Hey,
This week I tweeted about my Notion template sales and shared some numbers:
marie poulin

@mariepoulin
May 10th 2021
The tweet led to some interesting conversations (tweets) around what stops people from shipping:
"My blocker is: "There are templates everywhere! Will what I do even matter??"
"Me too, I'm like « What could I really create that someone else couldn't think of? What's the point of doing yet one more? »"
etc.
​
Some of the replies got me thinking about how we can stand out as creators when it can feel like there's a sea of other templates/courses/offers.
Content can be copied; content is not your differentiator.
You are literally the most unique element of your course/content/creations.
No other person on the planet has your weird mix of experience and perspective that shapes why and how you create what you create.
Whether it's an online course, email newsletters, or Notion template, the creators who will stand out are those that know how to translate their weirdness/awesomeness into something dynamic and interesting.
To be clear, things that can't be copied include:
Your delivery style

Your vibes

Your spiky point of view​

How you make people feel

Your values and beliefs

Insights learned via failure

Perspective gained by experience

Emotional scars

Client experiences

Differences in cognitive processing

Messages you've internalized

etc etc
🧀 When you OWN your unique you-ness, you become impossible to copy.
There are no original messages, just original messengers.
Do not doubt for a second that there are others out there who are craving your style + approach.
This is something that has taken me a long time to learn.
The discovery of my own neurodiversity and masking opened up my eyes to the ways I have been trying to fit in instead of owning what makes me unique as a creator, leader, and facilitator.
I can see patterns quickly, tolerate chaos and ambiguity, and create safe psychological space for others. I am casual, open-minded, and deeply curious and people and behaviour. I am highly motivated by seeing others progress.
But have me put any kind of information into a methodical sequence, script videos, or put my thoughts into a singular flow for creating newsletters or blog posts? It takes every ounce of brain power I can muster and I'm SPENT. Done like dinner.
(This is why I'm working with a curriculum designer, course coach AND learner advocate to help take Notion Mastery to a whole new level; I can't do that on my own!)
I had no idea that difficulty with sequential processing was a thing, let alone that it was one of many symptoms of ADHD.
Awareness of this has opened up whole new possibilities, and helped me understand how to better leverage my strengths, talents, quirks, and natural advantages.
This is why I love doing Hot Seats, where I workshop someone's Notion workspace with them on the fly in real time without missing a beat:
Get to work from intuition and impulse

Help someone solve a specific challenge

Connect with people 1:1

Create teachable moments at scale
​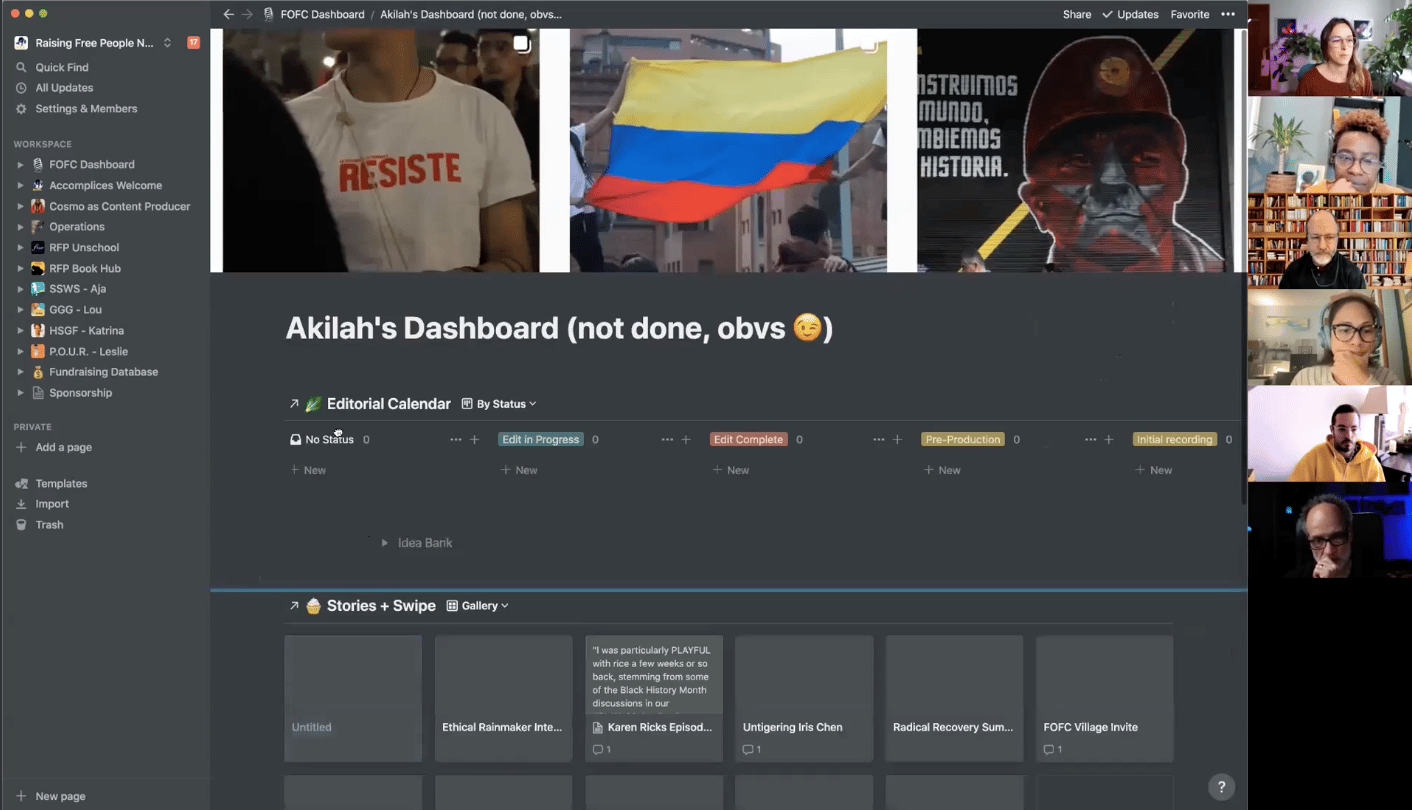 ​
What you won't often see from me? Highly polished and well sequenced presentations with slides, and highly scripted content. YES, I will work on getting better at those things, but I am also focused on leaning into my strengths.
There are so many other amazing Notion educators and product creators out there, and they all have a different magical secret sauce.
We need a diversity of voices, delivery styles, and approaches. We need people who speak different languages, work in different industries, and have different ways of explaining things.
Play to your strengths, weirdness, and awesome sauce. Lean into what makes you YOU. It will only make it easier for you to find resonance and alignment with your audience in a way that doesn't feel like a chore.
I know my style/approach won't resonate with everyone... but it does help me stand out.
​
Be your fine weird self, and have the audacity to ship. 🚀
​
---
Struggling to articulate what makes you unique?
​Two fun tests you can take:
​
---
Coming up:
WEDNESDAY MAY 19TH 8AM - 4PM PT
Being able to own your secret sauce is only half the battle… the second half is about having the audacity to ship.
Mark your calendars for next Wednesday for BuildCon, a free day-long extravaganza of no code instruction and presentations from industry experts, hosted by Doc Williams.
This conference is designed to take you from idea to side hustle in one day.
I'll be a guest presenter helping one attendee get a Notion template (or two) ready to sell (noon pdt!). Think of it as a monetization hot seat!
​
LIVESTREAM - The Art of Appiness​
SATURDAY MAY 22, 10am PT
​
Join me for a livestream next Saturday with Chris Dancy as we discuss how tools like Airtable and Notion are more emotional support tools than productivity tools.
We will discuss neurodiversity, software, wellness, and how we lean on our tools to support our overall mental wellbeing and awareness… not just optimization and productivity.
​The Art of Appiness - Finding Mental Wellbeing Inside Your Tools​
​
That's it for this week!
See you on the internet...
​
​